I've been doing the Simple-Tee-Plus-Chunky-Accessory look a lot lately: It's not complicated for me to wear to school and it's easy and fast to put together in the short time I have to get ready in the morning (usually 20min).
Last night my friend pulled out something that everyone exclaimed over in wonder and awe: a ray-ban lookalike pair of sunglasses! I loved it so much. It not only made my face
not
look wider and rounder than it already is, but it also gave this whole retro look, which I've been totally digging.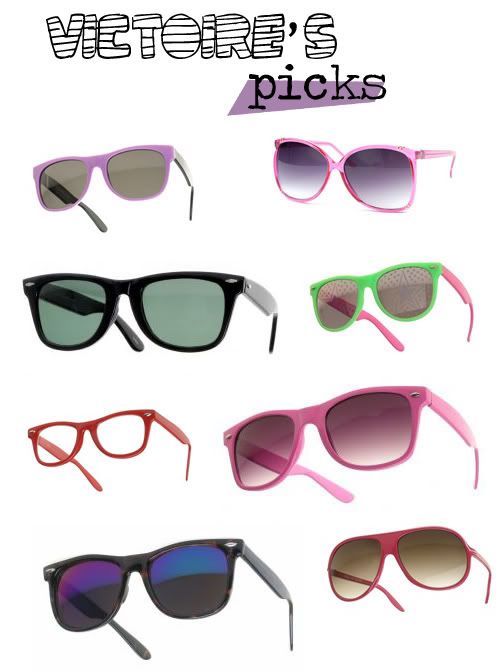 Aren't they pretty? :)
80s Purple
is a great store I found, that has a huge collection of unique sunnies - and for pretty good prices too.